New Keyflow Product Sensi-Care®

We are delighted to announce that Keyflow® Sensi-Care®, our new cereal-free feed, ideal for sensitive horses, is now available from your retailer. Keyflow® Sensi-Care®is exceptionally low in sugar and starch and high in fibre, with the added benefit of digestive support from Protexin® probiotics.

Keyflow® Sensi-Care® provides soothing and settling nutrition for horses and ponies prone to gastric ulcers, fizzy behaviour and who can be fussy with their feed.

Features & BenefitsFree from cereal grainHigh in fibre Very low sugar (3.8%) and starch (8%)Non-heating cool conditionExceptional digestive support from Protexin® probiotics and prebiotics Added omega 3 for all round health and vitalityHigh quality proteins for healthy muscle functioning, development and repairContains sunflower seeds to provide antioxidant benefits Coconut flavouring to tempt the fussiest and pickiest eaters Molasses-free Concentrated formulation
We have feedback already from this brand new product that you can feed with confidence. 

"Tia is a British Warmblood who is just entering her 11th year. I bought her last year from the field, after falling in love with her straight away. We have completed some British Showjumping so far and the Army Hunter Trials, but I would love to event her. We moved yards in September and unfortunately Tia's behaviour started to change. In late November Tia was diagnosed with squamous and glandular gastric ulcers. She started a course of treatment from the vets, but wasn't holding her weight or condition very well throughout the process. On recommendation from a couple of friends, I emailed Keyflow and explained my situation. Grace recommended to start Tia on a diet of Pink Mash and Sensi-Care. Changing Tia's feed has helped transform her. She has gained weight and condition, has now re-established her topline and most importantly has recently scoped clear from the ulcers. She looks and feels great, and I honestly believe the change in diet was a huge factor. With a bit more fittening work and schooling, hopefully we will get out eventing before the summer!"
Sammy Langdon and Tia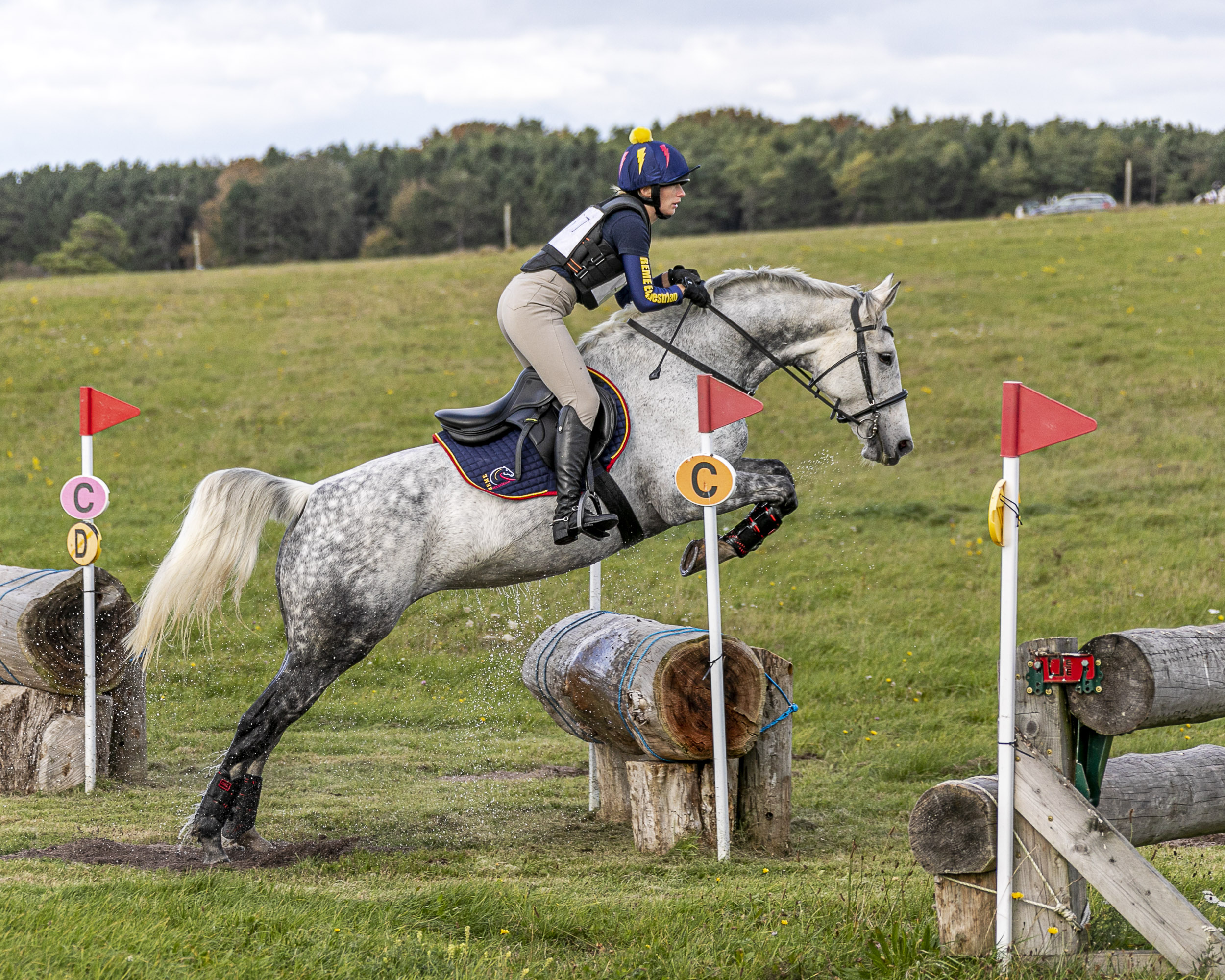 To read more about Keyflow® Sensi-Care® please follow the link below..https://keyflowfeeds.com/horse-feeds/sensi-care/
To request a FREE sample click here!

The Keyflow Advice and Support Team
keyflowfeeds.com01672 519000advice@keyflowfeeds.com
Follow us
Share this